A Week to Animate Talmudic Texts? No problem
10
Aug
2012
by Emma Silvers, JWeekly.com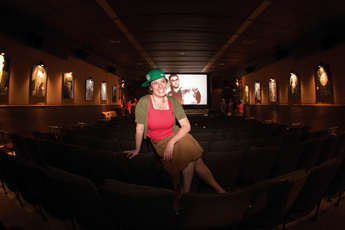 They're not exactly reinventing the Talmud, but a group of creative thinkers will be in San Francisco next week to bring the ancient Jewish text to life.
With the help of a dozen university students from around the country, a handful of professional artists, and a hefty dose of creative energy, talmudic tales will take on a modern look at the Contemporary Jewish Museum from Monday, Aug. 12, through  Friday, Aug. 17. The museum will partner with the nonprofit production company G-dcast for a collaborative animation project to produce six short films based on Jewish texts.
Studio G-dcast, a six-day residency program for emerging animators and writers, will be one part filmmaking experiment, one part Torah study, and, ideally, said G-dcast founder Sarah Lefton, a good time for everyone involved. She said the program is a natural next step for the production company, a 4-year-old San Francisco organization designed to promote Jewish literacy through short films (67 of which are available for free on the nonprofit's website).
Read the full article here.
"Studio G-dcast: An Animated Story Residency" will screen short films for the public from 6:30 to 8 p.m. Thursday, Aug. 16 at the Contemporary Jewish Museum, 736 Mission St., S.F. Free with museum admission. http://www.thecjm.org.