Nina Paley's Chad Gadya "Embroidermotion"
16
Sep
2015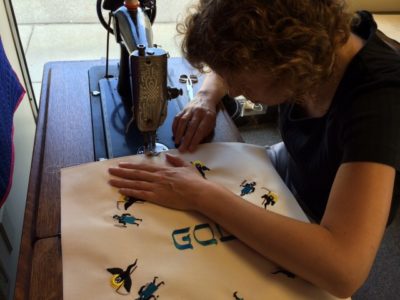 After over a year of work, animator Nina Paley has finished the stunning "embroidermotion" of Chad Gadya as an intermission piece for her still in production feature length Seder-Masochism project. The exhaustive process used newly developed software by Theodore Gray to bring it to life, which you can read about in detail here.
Every frame is made up of real stitched designs on identical matzoh covers, and they are all on sale! It's like owning an original animation cel but way more unique. The artists have also made their stitching files to produce the embroidery available for free download on archive.org.
Watch the completed video below:

CHAD GADYA from Nina Paley on Vimeo.
You can follow the entire production process by reading Nina Paley's blog.