Until These Memories Ring True
21
Nov
2011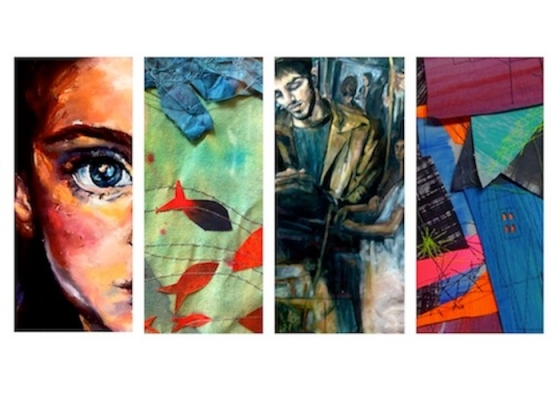 Until These Memories Ring True
27 November 2011 – 6 January 2012
Opening: November 27, 2011 from 6:00 to 10:00 pm.
SoRo Art Center
2701 S. Robertson Blvd
Los Angeles, CA 90034
Sunday – Thursday | 10 – 7; Friday | 10 – 2
Ashira and Rivka Siegel are sisters, native Angelenos, and occasional collaborators. Raised in a Chabad Hassidic household, the Siegel sisters use divergent lenses, merging myriad contemporary subculture influences to map their similar, yet distinct responses to the continuity of memory as it is confronted and challenged by the individual experience.
Born in 1977, Ashira works to reconfigure fragments of human experience through the assemblage of multimedia elements, mimicking the re-constructive activity of the human eye, mind and memory. Ashira continues her innovative approach towards a singular iconography and reinterprets methods of crafting, while borrowing techniques from tailoring, installation and street art. The resulting forms range from fairy tale figures on bicycles to sewn paper installations and glass work. Â Most recently, she has been utilizing imagery from Genesis, ranging from fish to flames to Hebrew letters.
Ashira re-interprets the traditions she grew up with and formalizes her perception of identity, and heritage, with new meaning and life.
Rivka, almost a decade younger than Ashira, works to record emotion through her figures rendered in paint, pen and print. Capturing the ephemeral nature of humanity, Rivka translates her observations by inscribing the fleeting feelings of her unwitting subjects into emotionally charged snapshots. She reveals the underlying experiences and transforms the anonymous passerby into the every-man, evoking inquiry into the private worlds of individuals colliding with day to day circumstances. Her silent stories speak to an array of human emotion while her portraiture is infused with the collective memories of Jewish identity.
The juxtaposition of Ashira and Rivka Siegel's work will compare and contrast the distinct versions of the sisters' familial and individual narratives.
Please join us for the opening of Until These Memories Ring True,
an exhibit showcasing the variety of visual and artistic expression that can develop from within a theoretically identical experience,
November 27, 2011 from 6:00 to 10:00 pm.